Monday 13th September: Click here for the original update by Ubisoft on the Rainbow Six Siege European Challenger League 2021.
Today, Ubisoft published key details about the upcoming European Challenger League 2021, which will see Viperio 86, our Rainbow Six Siege line-up, take on some of the top national league teams from across the continent.
Tournament Dates
The group stage of the tournament is scheduled to last 3 days, starting on October 15th and concluding on October 17th. The group stage will be followed by a playoff stage, which is scheduled to begin on the October 25th, and conclude on November 25th. Full schedule is available here.
Groups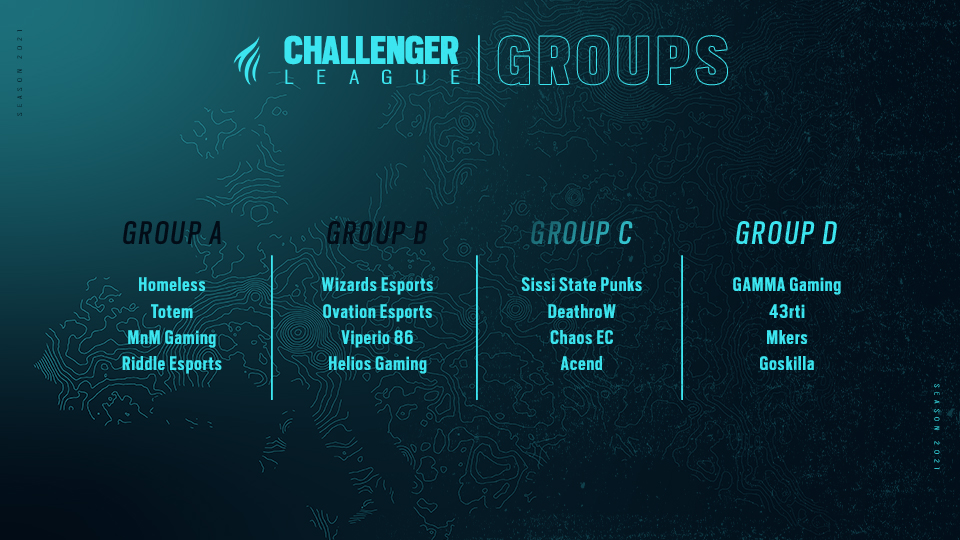 Viperio 86 have been placed in Group B. The group breakdown is as follows:
Group A: 🇵🇱 Homeless, 🇫🇷 Reply Totem, 🇬🇧 MnM Gaming, 🇨🇿 Riddle Esports
Group B: 🇪🇸 (Ex) Wizards Esports Club, 🇩🇪 Ovation Esports, 🇬🇧 Viperio 86 & 🇫🇷 Helios Gaming
Group C: 🇩🇪 Sissi State Punks, 🇫🇷 DeathroW, 🇸🇪 Chaos EC, 🇫🇷 Acend
Group D: 🇪🇺 Gamma Gaming, 🇷🇺 43rti, 🇮🇹 Mkers, 🇨🇭 GoSkilla
How to Watch?
Ubisoft has stated that the group stage will be broadcast via community streams, with the Playoffs will be broadcast from the Ubisoft studio in Paris, France, on our usual Rainbow Six Esports channels on Twitch and YouTube.