Original announcement by Ubisoft available here.
Today Ubisoft have announced the launch of the Rainbow Six Siege Northern Premier League (NPL), the new top flight regional league for Northern Europe below the European League and Challenger League.
In Rainbow Six Siege esports, the NPL is a local league that contains players from the UK, Ireland, and Nordic regions, and it provides a pathway for teams wanting to advance to the Challenger League and European League. The competition will feature six teams from the UK and Ireland and four teams from the Nordic region. The teams will compete for two available Challenger league spots over several weeks.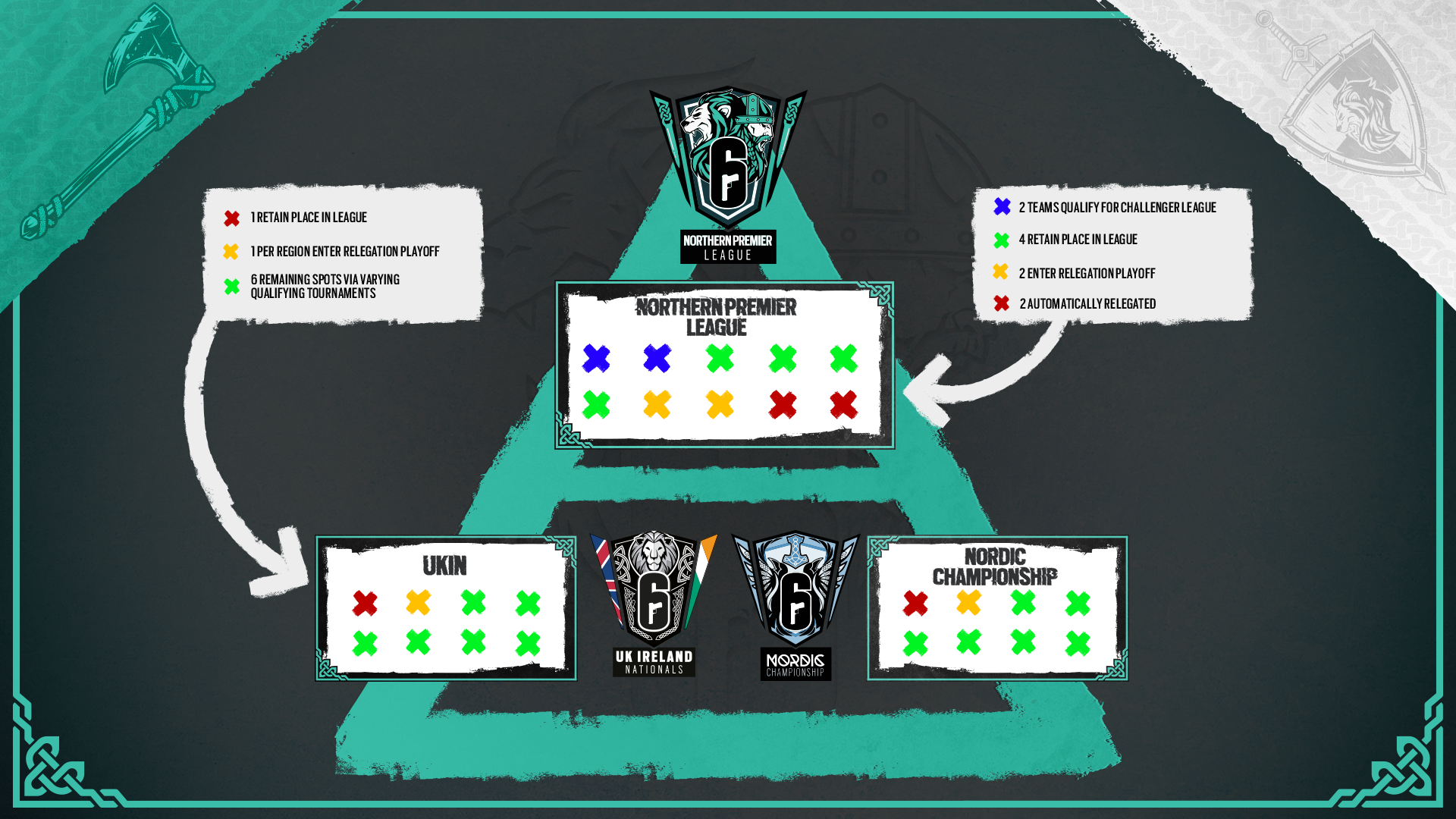 Below the NPL will sit the new UKI Nationals (previously UKIN 2) and the Nordic Championship. Both of which will act as sub-divisions and qualification tournaments for the NPL.
In response to the announcement, Viperio Founder & Managing Director commented:
"An exciting change to the UKI Nordic Rainbow Six competitive ecosystem, I'm delighted to see the announcement of the Northern Premier League. With two Challenger League spots available, the league presents a great opportunity for UKI teams like Viperio to progress into the higher tiers of competition. I look forward to watching the league's debut season."
Make sure to follow @Rainbow6_UK and @ubinordicesport to stay up to date with league announcements.