Viperio are delighted to return to competitive CSGO with the acquisition of the UK roster formerly known as SOS for the Winter 2022 split.
With the ESL Premiership Autumn 2022 around the corner, Viperio have re-entered UK Counterstrike by signing a top 3 UK roster – "SOS". A line-up with years of experience, plus impressive online and offline results, this new Viperio team looks to continue its success as it looks onward to higher levels of competition.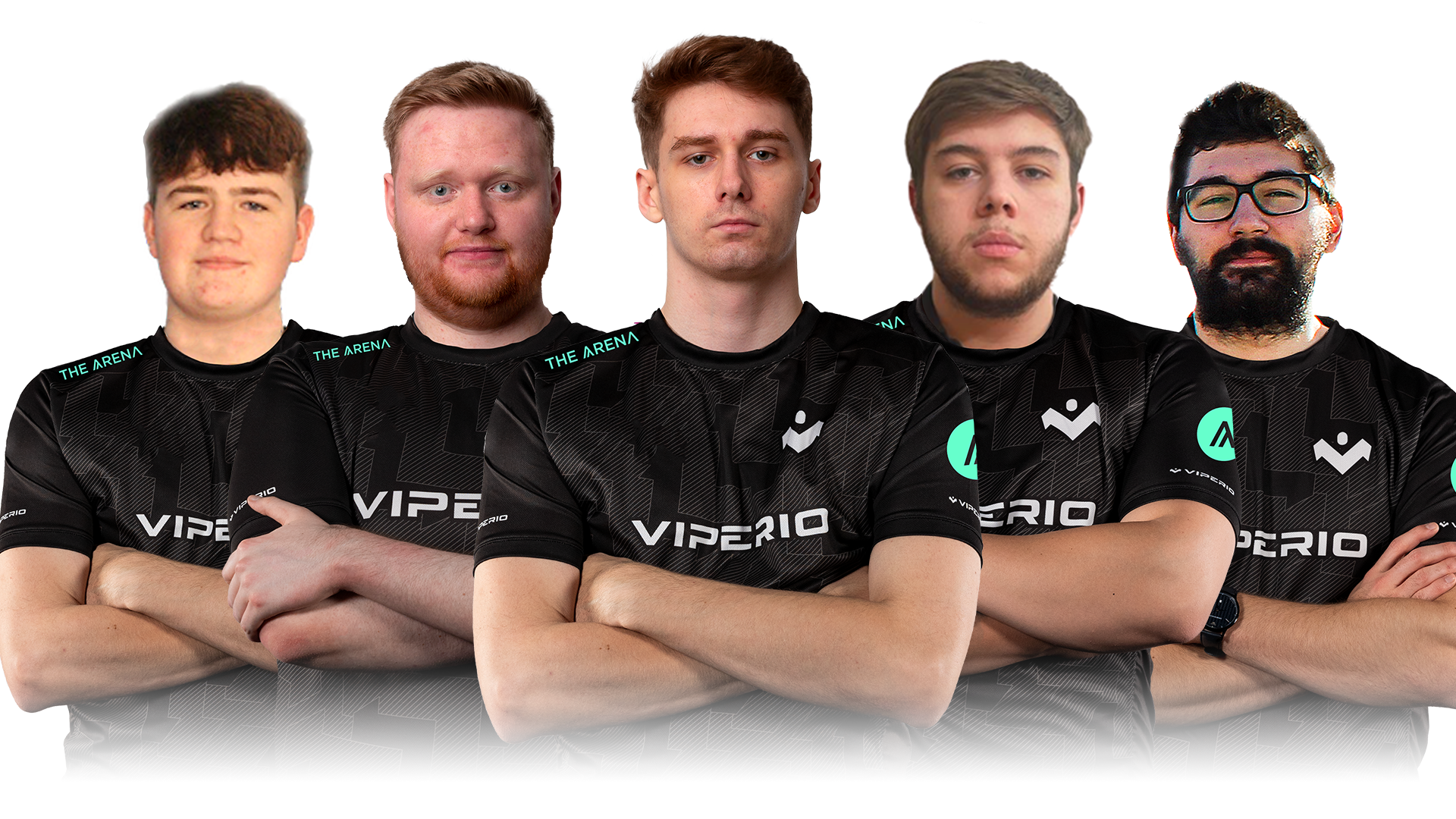 The line-up is as follows:
🇬🇧 Callum "Girafffe" Jones
🇬🇧 Javier "Ping" Griffiths
🇬🇧 Jack "Gizmy" Von Spreckelsen
🇬🇧 Marco "MMS" Salomone
🇮🇪 Tom "arTisT" Clarke
In addition to the above 5 players, 🇮🇪 Ciaran "biscu" King joins Viperio as Coach.
The core of the roster has previously seen success in both domestic and international tiers of competition, including an international LAN win in 2021 at the SiGMA esports cup Malta under Coalesce. The group join Viperio ahead of the team's run in the ESL UK Premiership Autumn 2022 and ESEA Advanced Season 43. The team will continue to compete in the Kayzr League, but now under the VIperio Banner.
The squad's newest player, Marco "MMS" Salomone commented on joining the line-up and Viperio:
"I am really excited to join Viperio CSGO. I think it is a great opportunity for me to improve and prove myself at a better level that I was playing at previously."
The announcement of Viperio's new CSGO line-up comes at the same time as the announcement of a new partner. Viperio are delighted to announce THE ARENA as an official sponsor of our CSGO team for upcoming winter and spring seasons. More detail on this can be found here.